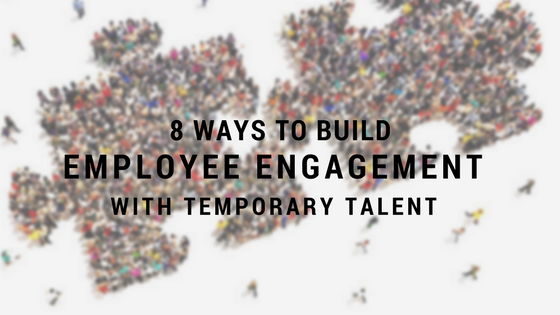 To get more perspective on this topic, check out our last blog where we explored employee engagement at the intersection of temporary staffing. We highlighted two human capital dynamics facing organizations today: 1) the ever-increasing importance of employee engagement, and 2) the growing use of temporary or flexible employees as part of your overall workforce strategy.
Every company wants high employee engagement. What if a significant portion of your employee base is comprised of contingent talent? Does employee engagement still matter?
We certainly think so. As one of the nation's leading staffing agencies, we place thousands of talented professionals in temporary roles that are customer facing and high impact.We know, first hand, that engaged employees lead to higher customer satisfaction, which leads to higher revenue and profits. If your company is increasing your usage of flexible talent, you need to consider how you can engage that talent to drive performance.
Here are eight ideas for how to make it happen: