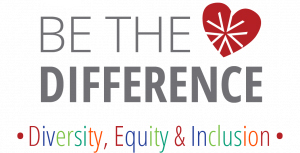 Our mission is to support a strong and growing organization by inspiring the DE&I conversation, driving change in the organization, and creating an environment where people from all diverse backgrounds feel safe and embraced. We will recognize, reflect & promote the empowerment of unbaised, diverse stories both inside and outside of our organization.
Diversity, Equity & Inclusion Committee Co-Chairs
What does diversity mean to me?
"At Advanced Group, our commitment to diversity and inclusion in every part of our organization is crucial to fulfilling our mission and demonstrating our REAL values. A diverse staff allows us to effectively draw on different perspectives and enhance our efficiency and effectiveness. Diversity thereby strengthens the legitimacy and relevance of Advanced Group in delivering services to our clients. We seek talented, creative individuals from a variety of backgrounds and cultures to work with us. It is our priority that our workplace be inclusive, welcoming of diverse ideas, and appreciative of valuable experience. As the CEO, I recognize that individual differences represent a variety of opportunities for Advanced Group. We hold ourselves, our management team, and all employees accountable for promoting an environment that values these differences and capitalizes on these opportunities for the ultimate benefit of our clients, talent out working, and employees."
Victoria Hill
Director of Diversity & Social Impact

"In short, diversity means ALL—ensuring that all people are heard and seen. I am curious about and celebrate all people's perspectives, ideas, identities, backgrounds, etc."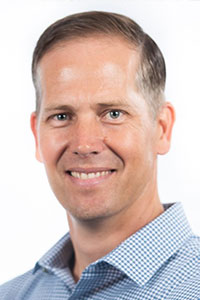 Matt Crook
Sr. Vice President of Delivery
"As someone that grew up in the south suburbs of Chicago and has been immersed in diverse communities all my life, diversity is very important to me. The ability to learn, respect and harmonize with people from all cultures is how I perceive diversity. I'm honored to be a co-chair on the D&I committee so that I can lead and support initiatives that can make an impact as well as demonstrate the importance of diversity, equity and inclusion and my commitment to making a difference for my children."
Christina Walker
Sr. Manager of Talent Acquisition
"Diversity means that as a minority, I can feel safe and supported in spaces knowing that representation matters."
Sam Mumbower
Marketing Specialist

"To me, diversity means learning about and respecting everyone's differences. Taking the time to educate yourself about different cultures and people can help you see the world in a whole new perspective—and shows how everyone's unique experiences are so valuable in all areas of life."
CEO Statement
"At Advanced Group, our commitment to diversity and inclusion in every part of our organization is crucial to fulfilling our mission and demonstrating our REAL values. A diverse staff allows us to effectively draw on different perspectives and enhance our efficiency and effectiveness. Diversity thereby strengthens the legitimacy and relevance of Advanced Group in delivering services to our clients. We seek talented, creative individuals from a variety of backgrounds and cultures to work with us. It is our priority that our workplace be inclusive, welcoming of diverse ideas, and appreciative of valuable experience. As the CEO, I recognize that individual differences represent a variety of opportunities for Advanced Group. We hold ourselves, our management team, and all employees accountable for promoting an environment that values these differences and capitalizes on these opportunities for the ultimate benefit of our clients, talent out working, and employees." Leo Sheridan, CEO