Leo Sheridan, Executive Chairman and CEO, Advanced Group
Leo Sheridan is Executive Chairman and CEO of the Advanced Group, a global staffing and outsourcing solutions provider serving the US, Europe and APAC. In 1988, Sheridan founded Advanced Resources, and as the firm quickly expanded, he added additional businesses to create the Advanced Group. Today, the Advanced Group includes Advanced Clinical, Catena Solutions, the WunderLand Group, and Advanced RPO.
Leo earned a Bachelor of Science degree in business administration from St. Michael's College in Vermont. He completed the Executive Management Program at Northwestern University's Kellogg School of Management. Leo has provided leadership to a variety of professional organizations including TechServe Alliance and Young Presidents' Organization. He currently serves on the Board of Directors for Cristo Rey Network and is the past chairman of the American Staffing Association Board of Directors.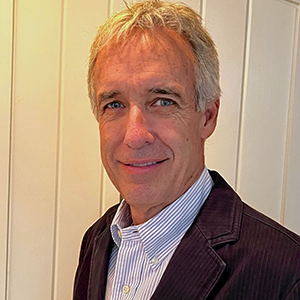 Patrick Manhard, Chief Financial Officer
As the Company's Chief Financial Officer, Patrick provides strategic leadership and financial oversight of the businesses that comprise Advanced Group and its worldwide operations. Throughout his career, he has built trusted and capable finance teams, effective practices and solutions that have enabled profitable growth and successful expansion of business operations.
Prior to joining Advanced Group, Patrick was the CFO of Syneos Health Consulting for nearly 20 years. Patrick is a Certified Public Accountant (CPA) and a Certified Management Accountant (CMA), and he received certification in Financial Management from the Institute of Management Accountants. He earned a Bachelor of Science in business administration and accounting from West Virginia Wesleyan College. In 2009, he was recognized by the Triangle Business Journal as CFO of the Year in the Medium Private Company category. He has served on the finance committee of Holy Infant Catholic Church and has been involved in Big Brothers Big Sisters of America.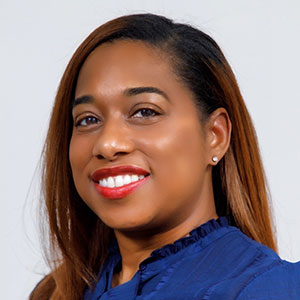 Ivy Hall, Chief of Staff
Ivy partners closely with the Executive Chairman and CEO to enable communication and collaboration across the company, build alignment and help the Executive Leadership Team execute key initiatives.
Prior to joining Advanced Group, Ivy worked for Chicago Public Schools, the third largest school district in the United States, and the City of Chicago's Department of Cultural Affairs & Special Events. She is a skilled project manager with extensive experience planning and executing multiple world-renowned events, spearheading process improvements, advancing strategic initiatives, and enhancing cross-functional team collaboration while simultaneously building strategic relationships across organizations and communities.
Ivy is a lifelong Chicagoan and holds a BS in Tourism Management from the University of Illinois at Urbana-Champaign and an MS in Integrated Marketing Communications from Northwestern University's Medill School of Journalism. She is a member of several civic and non-profit organizations, including Alpha Kappa Alpha Sorority, Incorporated.
Mary Finley, Chief People Officer
Mary leads People & Culture for Advanced Group, bringing a human-centric approach to business strategy. She leads global human resources strategies across talent acquisition, people operations, people & culture and learning & development, with a keen focus on employee well-being, diversity, inclusion and belonging, professional and leadership development and cultivating an agile and change-ready workforce.
Prior to joining Advanced Group, Mary led global Talent Acquisition, Learning & Development and strategic HR for TwentyEighty, a global leader in workplace performance solutions. While at TwentyEighty, she also held business operations roles, which included leading global sales operations, running an executive PMO and working to integrate business lines post-acquisition.
Mary holds the SPHR and PMP certifications, a master's certificate in Project Management from George Washington University and an undergraduate degree in Business Administration from the University of Mary Washington.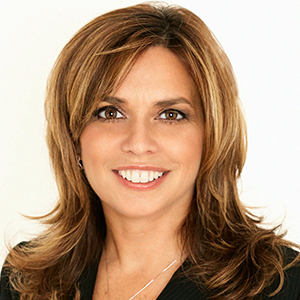 Diana R. Karabelas, Esq., General Counsel
Diana serves as General Counsel and Privacy Officer to Advanced Group's family of companies. With over 25 years of experience, she applies broad expertise in business strategy, corporate law, regulatory compliance, government affairs, employment law, litigation, mediation, workforce solutions and international operations in support of firm-wide initiatives and the Executive Leadership Team. Prior to joining Advanced Group, Diana was Deputy General Counsel for Adecco Group NA, a subsidiary of Adecco Group AG, a leading global provider of staffing and human capital solutions.
Diana is a Certified Information Privacy Professional/Europe (CIPPE) and also holds the designation of Certified Information Privacy Manager (CIPM). Since 2005, she has served as a member of the American Staffing Association's legal/legislative committee and was a member of its Board of Directors from 2010 through 2014. She received her Juris Doctorate from the Syracuse University School of Law and a Bachelor of Arts in Political Science with minors in Economics and History from New York University.
Jeff Wolniakowski, Chief Information Officer
Jeff provides technical and strategic leadership as Chief Information Officer of Advanced Group. He brings a passion for transformation of rapid-growth organizations to his role, and takes pride in being part of an organization that services the community, clients, employees, and the greater good.
Prior to joining Advanced Group, Jeff served as CIO and Head of Technology to firms in the staffing, professional services, consulting, and logistics industries. His success in helping to evolve those organizations was facilitated by developing teammates, working with business partners to develop client-focused digital strategies, and innovating new business solutions that provide impactful, measurable value to clients. As a risk manager, Jeff has developed and matured cybersecurity programs that educate staff and protect firm and client assets in an ever-evolving threat landscape.
Jeff is a proud alumnus of Loyola University Chicago, where he earned a BBA in Finance, focusing on studies in Business Ethics. He holds the PMP, CISA, CRISC, and ITIL certifications and actively participates in the technology community of Chicago through his memberships in the Chicago Innovation Roundtable and CxO Peer Advisory Group.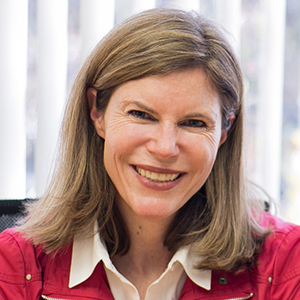 Kerry Barrett, President and CEO, WunderLand Group
As WunderLand Group's President and CEO, Kerry brings to the organization 25 years of sales and operational leadership in professional services organizations, from startups to global organizations. As part of the Executive Leadership Team for Advanced Group, Kerry works to fulfill the company's mission to make a difference and contribute to a better future for all. Prior to her current role, Kerry served as Chief Operating Officer of Advanced Group where she partnered to shape the firm's strategic growth strategy. Previously, Kerry served as the President and Chief Executive Officer of Accretive Solutions, a high-growth advisory and staffing firm where she led the organization to unprecedented growth and later partnered with the Board and executive leadership to affect its acquisition by global professional services firm, RGP. Kerry served in previous leadership and sales roles at Deloitte and Touche, Hudson Financial Solutions and Parson Group.
Kerry holds a BA from Lehigh University and an MBA from UC Berkeley's Haas School of Business. Kerry serves on the Advisory Council of Astrella as well as Girls Leading Girls.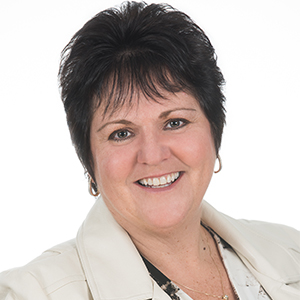 Julie Ross, President and CEO, Advanced Clinical
Julie is a tenured executive leader responsible for all aspects of strategic planning, corporate alliances, sales and marketing, operations, financial management and regulatory compliance for Advanced Clinical and is a long-time active member of Healthcare Buisinesswoman's Association (HBA) – currently serving as Vice-Chair of the Global Board. She has been instrumental in leading the growth, profitability and overall success of multiple companies and has held positions in executive leadership and corporate officer roles, including leadership at a top five CRO. Her oversight of global functional areas focuses on innovative methods for reducing the time and cost within clinical trials.
With over 25 years of clinical research experience, Julie has participated in fundraising, mergers and acquisitions, authored many clinical research articles and is a well-known industry speaker. She is a change management expert and industry thought leader who has successfully led multiple company integrations, implemented a variety of cutting-edge technologies and platforms and served six years as Board President for a non-profit community group where she navigated a headquarter change twice and raised money through angel investors. Personally, Julie is a wife and mom to four grown children, is a graduate of the University of Wisconsin, LaCrosse with a bachelor's degree in Nuclear Medicine Technology and received the coveted HBA Chair Award in 2019 and the PharmaVoice 100 Red Jacket award in 2020.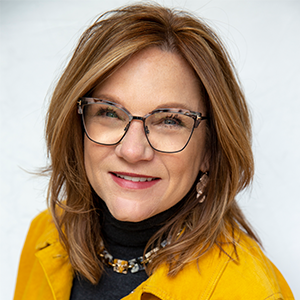 Pam Verhoff, President and CEO, Advanced RPO
Pam is an accomplished executive leader that has extensive experience building RPO businesses and solutions, as well as developing growth strategy. Pam is responsible for all aspects of strategic planning, sales and marketing, operations, financial management and compliance for Advanced RPO. Her success has largely been a result of building high performance teams and creating a values-driven culture resulting in exceptional employee engagement.
Pam is passionate about impacting every client's talent acquisition results. The ultimate compliment is when clients tell her that Advanced RPO "gets it." She hears it often and Pam believes it's a result of the experience and strength of the team along with the unique approach we take with each client engagement. Our agenda is not to disrupt, it is to collaborate, innovate and leverage best practices to create an efficient hiring program. Pam's goal is to provide business leaders peace of mind by creating confidence in their talent acquisition function.