Leo Sheridan, CEO & President
Leo Sheridan is chief executive officer and president of the Advanced Group, a staffing and outsourcing solutions provider with offices across the U.S. In 1988, Sheridan founded Advanced Resources, and as the firm quickly expanded, he added additional businesses to create the Advanced Group. Today, the Advanced Group includes Advanced Resources, Advanced Clinical, the WunderLand Group, and Advanced RPO.
Leo earned a Bachelor of Science degree in business administration from St. Michael's College in Vermont. He completed the Executive Management Program at Northwestern University's Kellogg School of Management. Leo has provided leadership to a variety of professional organizations, including TechServe Alliance and Young Presidents' Organization. He currently serves on the Board of Directors for Cristo Rey Network, the Board of Trustees for Robert Morris University, and is the chairman of the American Staffing Association Board of Directors.
Jeff Wolniakowski, Chief Information Officer
Jeff provides technical and strategic leadership as Chief Information Officer of Advanced Group. He brings a passion for transformation of rapid-growth organizations to his role, and takes pride in being part of an organization that services the community, clients, employees, and the greater good.
Prior to joining Advance Group, Jeff served as CIO and Head of Technology to firms in the staffing, professional services, consulting, and logistics industries. His success in helping to evolve those organizations was facilitated by developing teammates, working with business partners to develop client-focused digital strategies, and innovating new business solutions that provide impactful, measurable value to clients. As a risk manager, Jeff has developed and matured cybersecurity programs that educate staff and protect firm and client assets in an ever-evolving threat landscape.
Jeff is a proud alumnus of Loyola University Chicago, where he earned a BBA in Finance, focusing on studies in Business Ethics. He holds the PMP, CISA, CRISC, and ITIL certifications and actively participates in the technology community of Chicago through his memberships in the Chicago Innovation Roundtable and CxO Peer Advisory Group.
Kerry Barrett, Chief Operating Officer
Kerry Barrett provides executive leadership to the staffing business at Advanced Resources and WunderLand Group, leads Advanced Group's marketing and IT departments, and works closely with the staffing team at Advanced Clinical in her role as Chief Operating Officer. She has a wealth of experience in consulting, professional services, staffing, and operational performance that spans over 20 years and understands the importance of effectively leading teams to develop strategies and leverage work streams to accelerate growth.
Prior to joining Advanced Group, Kerry served as the Executive Vice President of Emerging Markets at Resources Global Professionals (RGP) where she was responsible for overseeing three business lines and leading special project teams to address the firm's key initiatives. Before her role at RGP, Kerry served as the President and Chief Executive Officer of Accretive Solutions where she worked with executive leadership and the firm's Board and investors to effect the firm's acquisition by RGP. During her first eight months with RGP she oversaw post-merger integration efforts.
Kerry earned an MBA from the Haas School of Business at the University of California, Berkeley. She also holds a bachelor's degree from Lehigh University.
Mary Finley, Vice President, Human Resources
Mary leads Advanced Group's Human Resources function, serving over 400 internal employees and 1,500+ talent. She brings progressive experience in conceptualizing and implementing global human resources projects and programs, with a focus on human capital management, recruitment, development and retention of talent.
Prior to joining Advanced Group, Mary led global Talent Acquisition, Learning & Development, and strategic HR for TwentyEighty, a global leader in workplace performance solutions. While at TwentyEighty, she also held business operations roles, which included leading global sales operations, running an executive PMO and working to integrate business lines post-acquisition.
Mary holds the SPHR and PMP certifications, a master's certificate in Project Management from George Washington University and an undergraduate degree in Business Administration from the University of Mary Washington.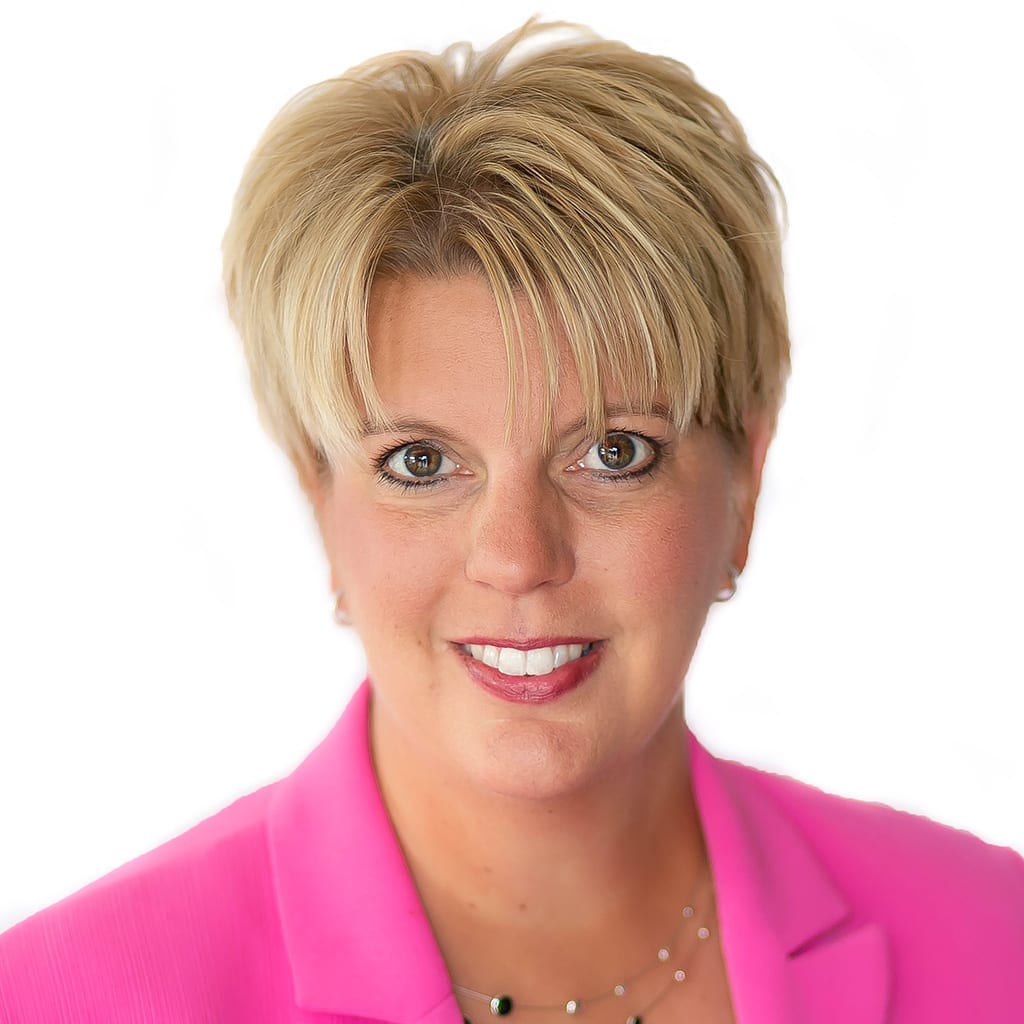 Jen Iliff, Vice President, Marketing & Communications
Jen Iliff is Vice President of Marketing and Communications at Advanced Group. Jen's 25-year career in marketing spans multiple industries including in most recent years, staffing, recruitment, and recruitment process outsourcing. She has successfully led marketing teams, strategy and operations including brand, inbound and outbound lead generation and sales support with attention to revenue generation, budget management, metrics, and executive-level reporting.
Prior to joining Advanced RPO, Jen led marketing, communications and public relations for The RightThing, a high-growth RPO where she delivered on critical marketing initiatives and tools to build brand credibility, customer traffic, leads, retention, and overall sales effectiveness.
Previously, as VP of Marketing and Sales for Sky Finance Group, Jen led a large team with eight regions and 350 offices, where she oversaw all marketing activities including more than 20 mergers and acquisitions. Jen has also run her own marketing consulting practice where she delivered work across multiple industries and marketing disciplines.
Jen earned her bachelor of science degree in journalism and public relations from Bowling Green State University and has advanced marketing certifications from Bank Marketing and Management.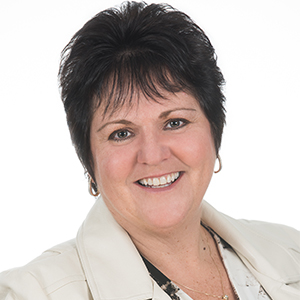 Julie Ross, President, Advanced Clinical
Julie is a tenured executive leader responsible for all aspects of strategic planning, corporate alliances, sales and marketing, operations, financial management and regulatory compliance for Advanced Clinical's CRO and Patient Recruitment offerings. Previously with inVentiv Health Clinical, Ms. Ross served as Senior Vice President, Global Strategic Services and had oversight of Feasibility, Patient Recruitment and Retention, Global Study Start-up, Document Management and Publishing, Expedited Safety Reporting, Grants and Contracts, Clinical Trial Supply Management and Medical Writing. She has a therapeutic specialty in urology and gastroenterology and has consulted with many clients developing products in BPH, MED, OAB, and IBS.
A graduate of the University of Wisconsin, LaCrosse with a bachelor's degree in Nuclear Medicine Technology, Ms. Ross has been in the clinical research industry for over twenty five years. She has held a number of crucial positions allowing her to gain comprehensive knowledge in all facets of clinical research, as well as the Program Director for the School of Nuclear Medicine and Diagnostic Ultrasound at St. Mary's Hospital in Milwaukee, Wisconsin.
Rich Diaz, President, Advanced Resources
As President of Advanced Resources, Rich's goal is to help people, whether it's helping a client solve a problem or a candidate finding the next job in their career. Mostly, Rich is driven to help our internal team learn, grow, and reach their potential. "In short, our job is fun! We have the ultimate flexibility to provide tailored solutions that really make a difference. We aren't here for the money, but instead what we do really helps people in their professional lives."
Rich joined Advanced Resources with more than 15 years of experience working for high growth, results-oriented companies, including management roles at SolomonEdwardsGroup (SEG) and MPS Group.
Rich is an Ernst & Young Entrepreneur Of The Year® Midwest Finalist and under his leadership Advanced is a perennial Top Workplace winner. He is a member of HRMAC, SHRM, and FEI. Rich graduated with a Bachelor of Science degree in psychology from Northwest Missouri State University.
Pam Verhoff, President, Advanced RPO
Pam is an accomplished executive leader that has extensive experience building RPO businesses and solutions, as well as developing growth strategy. Pam is responsible for all aspects of strategic planning, sales and marketing, operations, financial management and compliance for Advanced RPO. Her success has largely been a result of building high performance teams and creating a values-driven culture resulting in exceptional employee engagement.
Pam is passionate about impacting every client's talent acquisition results. The ultimate compliment is when clients tell her that Advanced RPO "gets it".  She hears it often and Pam believes it's a result of the experience and strength of the team along with the unique approach we take with each client engagement. Our agenda is not to disrupt, it is to collaborate, innovate and leverage best practices to create an efficient hiring program. Pam's goal is provide business leaders peace of mind by creating confidence in their talent acquisition function.
Jon Jelinek, President, WunderLand Group
Jon serves as WunderLand Group's President, leading all aspects of the firm's growth strategy. "You're not just a 'number' at WunderLand. We strive to make a difference every day, so we place our team, clients, and talent first."
Prior to joining WunderLand, Jon was Managing Director at Advanced Resources, an affiliate company. WunderLand Group and Advanced Resources are part of the Advanced Group, an industry-leading diversified professional staffing, consulting, and outsourcing organization. Jon joined Advanced Resources in 2014 as HR Division Director to build the HR practice. In just 18 months he was promoted to Managing Director. During Jon's time at Advanced Resources he built the HR practice to become the largest HR staffing business in Chicago. He also developed the HR consulting practice to offer additional solutions for clients.
Jon is active in the staffing industry, participating in Chicago SHRM, HRMAC, STAR Chicago, and ELITE. He was recognized by Staffing Industry Analysts as one of 35 Millennials in staffing to be shaping the future of the American economy through results and community involvement. Jon has served on the Board of Directors for Chicago SHRM since January 2016.
He received his bachelor's degree in Business Management, Entrepreneurship from Illinois State University.